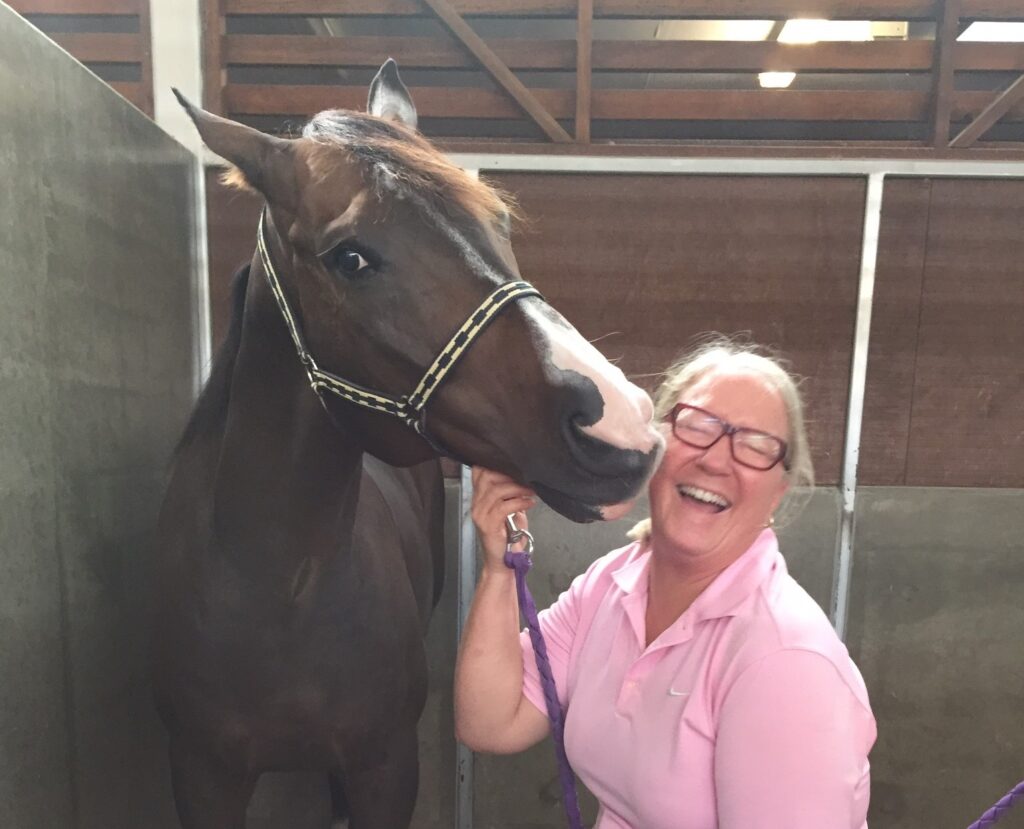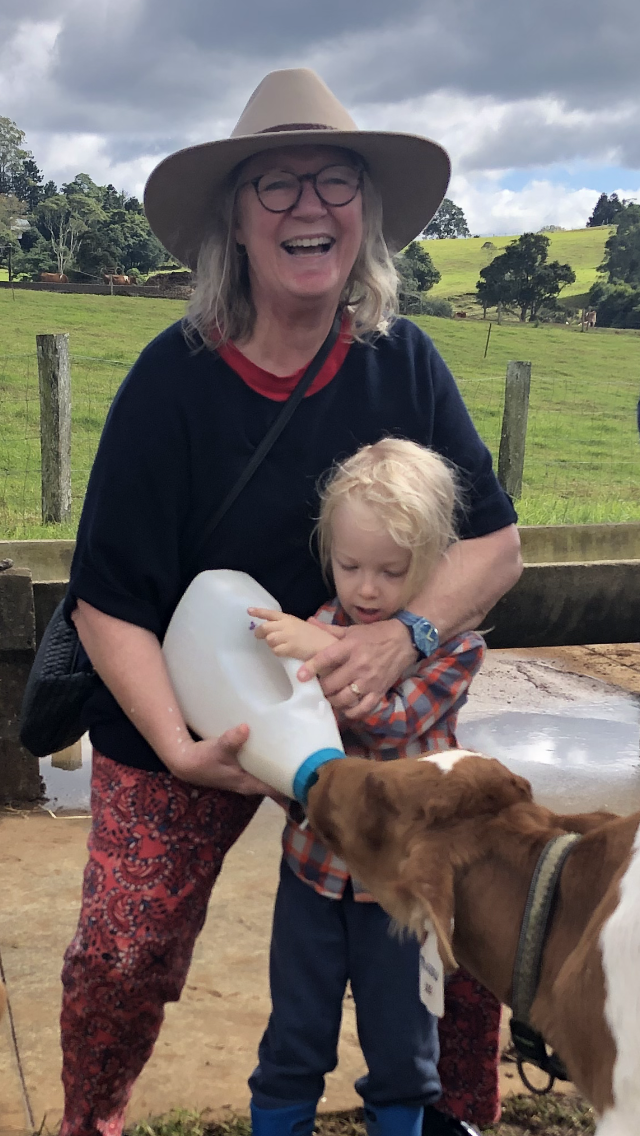 I'm an International Board Certified Lactation Consultant (IBCLC) and an ex-paediatric nurse. I worked for over 30 years in all areas relating to babies.  I was in the nursery, ICU, SCN, NICU, and in the only dedicated sick babies' ward in Queensland.  I loved it and hated it.  I loved it when the babies got well and went home and hated it when they didn't.
I love babies – of course, I've already said that!! But I also adore my partner, two daughters, sons-in-law and grandchildren and my family in general.  I love, horses, dogs, cats, fishing, playing golf, sewing and cooking.  I'm passionate about helping ALL Mothers have the breastfeeding experience they want and the parenting journey they deserve.
I trained as an IBCLC and sat my exam in 2011 and have been in Private Practice since then. I took on further studies along the way to educated myself about oral restrictions (tongue and lip tie) and also invested in training to prepare and rehabilitate infants to improve function  – OMT, or Orofacial Myofunctional Therapy.
Oral restrictions can impact a baby's ability to breastfeed, bottle feed and tolerate solids and family foods as they get older.
Poor oral structure and function can also be associated with difficulties breathing, teething (malocclusions) and later, with speech.  As they get older, a lot of other issues can be associated with oral restrictions, like sleep disordered breathing, thumb/finger sucking, nail biting and hair pulling.  
Kat and Matilda, Moree, NSW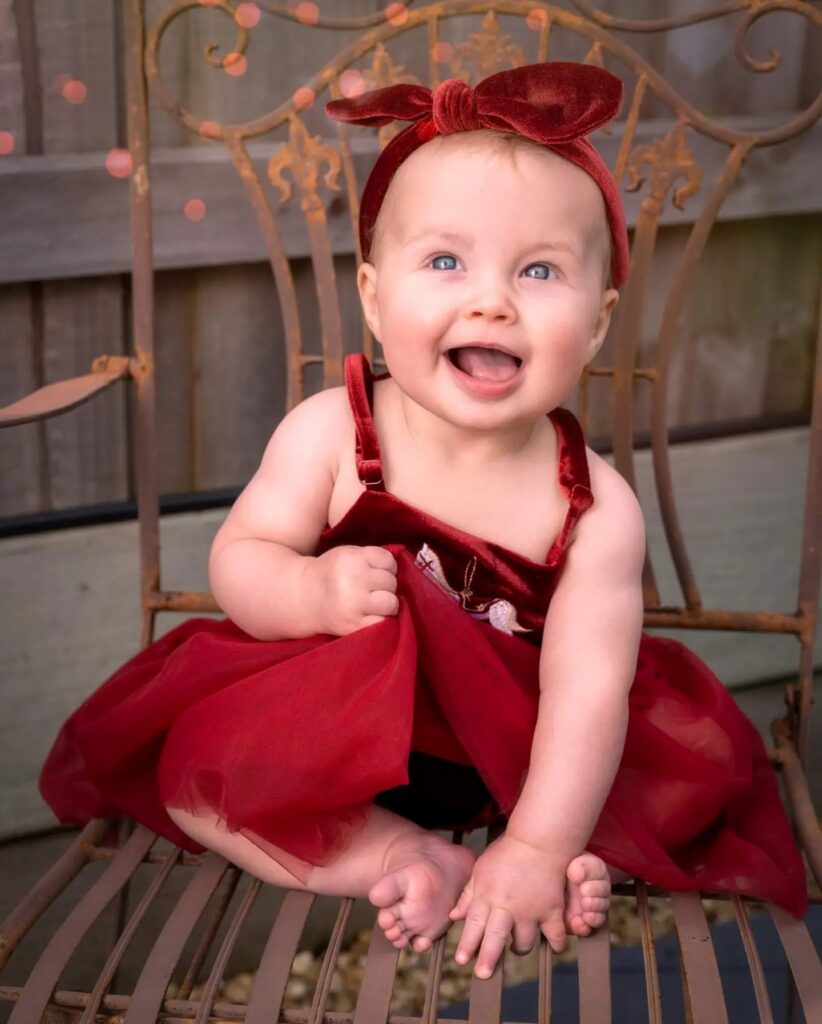 My partner and I contacted Jo at suggestion of a friend. Our five month old daughter had had feeding difficulties since birth including severe colic and vomiting every feed. We had been to see numerous healthcare professionals prior and told to persevere, and she would grow out of it. As we are located regionally, we had a Skype appointment with Jo. Within minutes of watching our daughter breastfeed, Jo was able to identify significant oral dysfunction. Through further questioning Jo was able to identity oral restrictions that were impacting her ability to feed. We had previously seen two other lactation consultants, neither of which did an oral functional assessment. Jo was kind, compassionate and understanding. Jo was reassuring and helped formulate an action plan. We continued to consult Jo after our daughter's oral ties were lasered. She assisted us with understanding the procedure, what to expect before and after, and any red flags to look out for post procedure.
Her kindness, coupled with her knowledge allowed us to get a proper assessment, diagnosis and treatment for our daughter. Not only did Jo help save our breastfeeding journey, but, by identifying the oral dysfunction; has helped us prevent other issues associated with these in the future. Prior to working with Jo, the stress and anxiety associated with our daughter's presentation led to my postpartum anxiety diagnosis. Working with Jo empowered me to trust my mothering instincts and contributed to significantly reducing my anxieties around feeding. I would highly recommend Jo to any breastfeeding mother. I cannot thank her enough.
Jess and Mia Moranbah, Qld.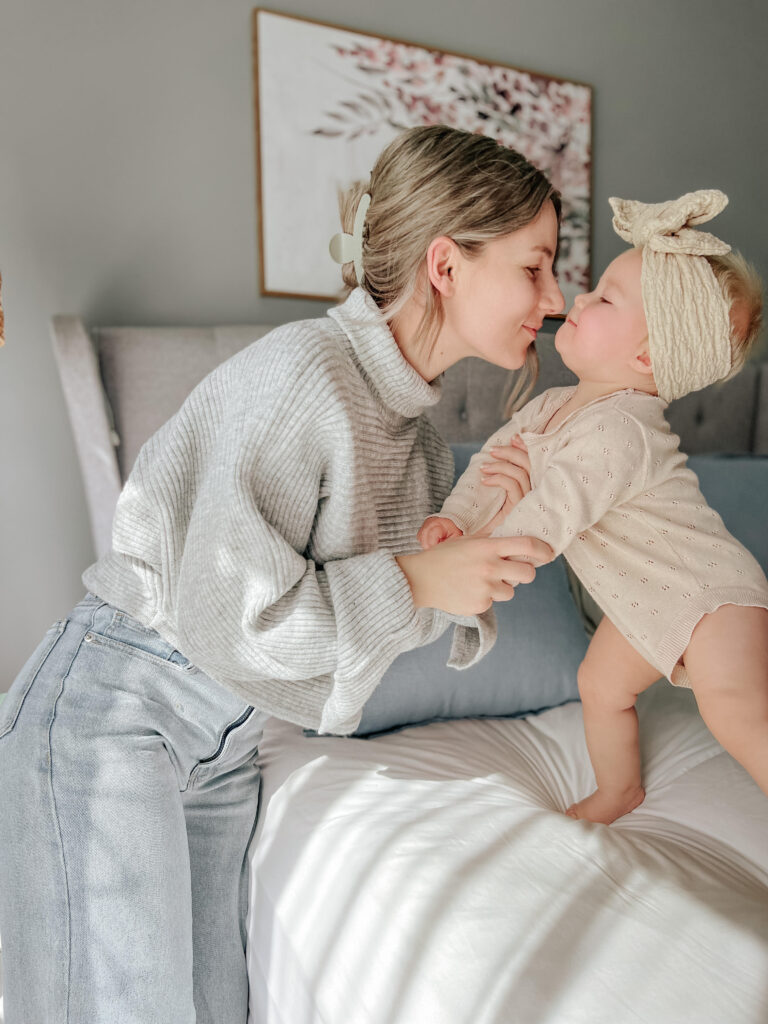 We first had the pleasure of meeting Jo when Mia was eight months old post a tongue and lip tie revision; All I can say is, I wish we had met her sooner. 
Jo has since helped us navigate not only the ties but also allergies, ENT issues and sleeping difficulties. 
For an extremely sleep deprived and worried first time mum, I will forever be grateful for the exceptional care Jo has provided us. It has been beyond what we ever expected. 
Jo is extremely knowledgeable, empathetic, and caring; but what really made Jo stand out from other health professionals was that she genuinely cares about her patients and their journeys. 
I walked into that first consult nine months ago  feeling utterly defeated and overwhelmed with our situation; and because of Jo I left feeling confident and empowered. 
I have, and will continue to recommend seeing Jo. 
Mikayla and Koah, Moranbah, Qld.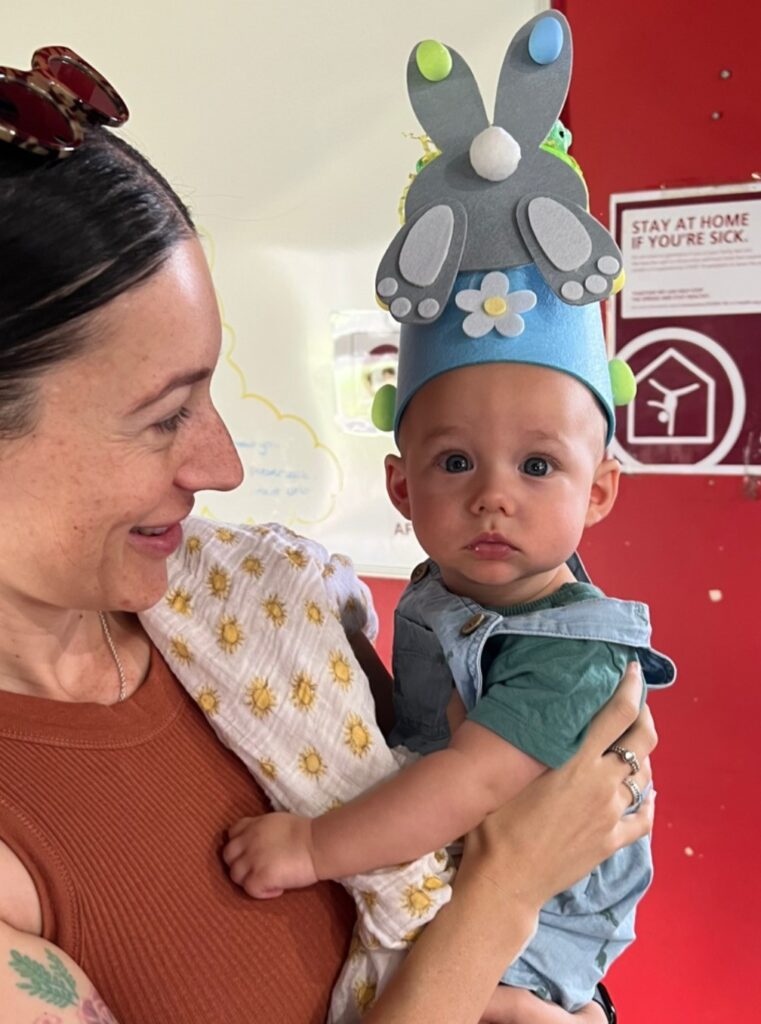 I was recommended to see Jo by a friend due to thinking my son had a tongue tie, I was told at birth he didn't however as the days and weeks went on he would scream non stop, ended up only latching via nipple shields and I was in pain but I thought it was normal. I saw a local GP who didn't believe in ties and said your son is gaining weight so no tie. I made a Skype call with Jo as I was at my wits' end. I had a 6 week old who wouldn't sleep. We ended up co sleeping or I would sleep upright with him on my chest on the recliner. During the Skype call Jo made me feel so at ease and agreed that something wasn't right. As soon as she looked into Koah's mouth she made and urgent appt for me to get my son's. Tongue tie released and had advised it was very severe and was surprised I lasted breast feeding this long. Jo was so approachable, made me feel like I wasn't crazy. She listed, was calm, professional but also like a mum to me the whole time. Fast forward Koah is now 6 months old and we are still breastfeeding and going strong. If it wasn't for Jo I would have given up hope as a mum or ended up in a mental ward because I was constantly dismissed because it was my "first child". I would recommend Jo to anyone, she is the most lovely, selfless, caring and professional woman I have come across since having my baby. 
Mikayla x
Sarah and Eadie, Moree, NSW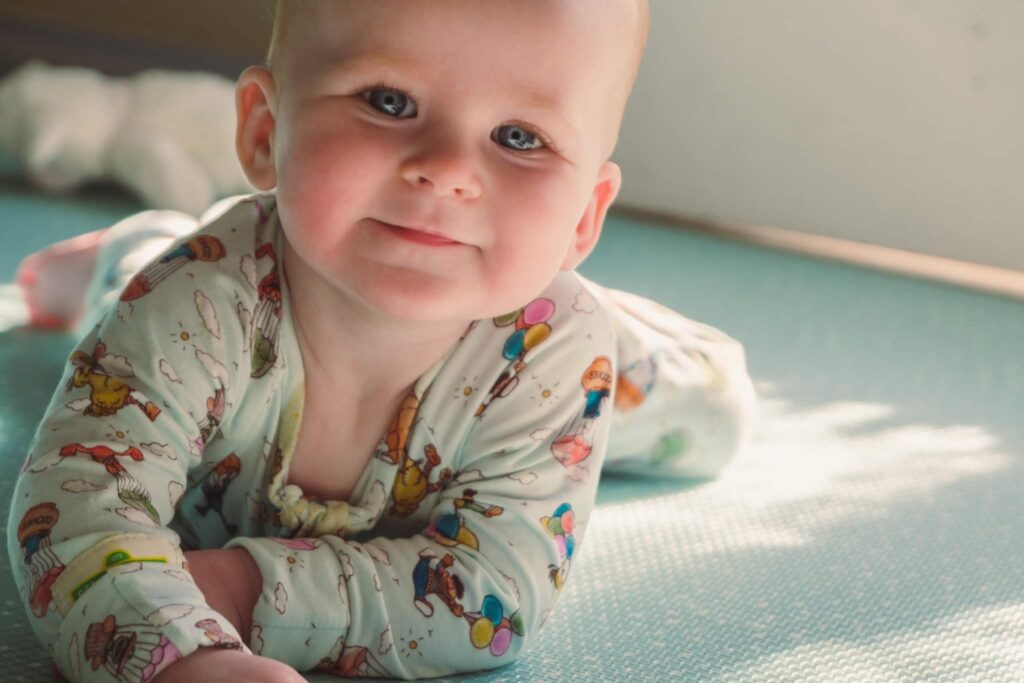 Breastfeeding is a challenge to most first time mothers, but adding in my daughter's oral ties (tongue, lip and cheeks) and a high palate certainly created issues. The oral ties and high palate were affecting her latch and ability to transfer milk from the breast. This in turn affected my milk supply and I didn't have enough milk for appropriate weight gain.
As a midwife myself,  I was desperate to successfully breastfeed my daughter. I was mentally exhausted by the time I reached out to Joanna.
Joanna listened to my concerns with genuine empathy and compassion, which made my issues feel validated and real. 
With Joanna's guidance, education and plan I have continued to successfully breastfeed my baby. The care plan she created took the weight off my shoulders and enabled me to just focus on feeding my baby and watching her gain weight.
I have recommended Jo to many of my friends that have had breastfeeding difficulties. I really don't think that I would have been able to continue breastfeeding my daughter without her support.
Are you feeling anxious and overwhelmed?
Do you need some tips on recognizing cues?
Are your nipples damaged or painful?
Is your baby crying constantly?
Please make an appointment to see me